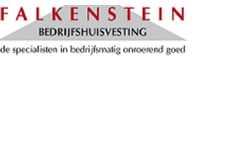 Falkenstein Bedrijfshuisvesting
de specialisten in bedrijfsmatig onroernd goed
About us
Wij zijn een dynamisch kantoor, met een kleine groep gespecialiseerde adviseurs op het gebied van bedrijfsmatig onroerend goed.
De markt van bedrijfsmatig onroerend goed is zeer afwisselend. Wij onderhandelen voor bouwondernemingen, projectontwikkelaars, particulieren, bedrijven, beleggers etc. etc.
Aangezien "service" en "klanttevredenheid" bij ons voorop staan zullen wij alles doen om het de klant naar de zin te maken of dit nu gaat om een verhuur/huur transactie, een verkoop/koop transactie of een groot of een klein project, bij ons krijgt u een op maat gemaakt kostuum naar uw wensen en behoeften.
Een langdurige relatie met onze klanten is voor ons van zeer groot belang, daarom zullen wij alles in het werk stellen om het u naar de zin te maken en te bouwen aan een vruchtbare zakelijke relatie.
Kort overzicht van onze diensten:
Begeleiding, bemiddeling en advies bij onder andere:
- aanhuur- en verhuur
- aankoop- en verkoop
- nieuwbouwontwikkelingen
- beleggingen
What we do
Aanbod BOG

Bedrijfspanden, Kantoorpanden and Advies

Diensten bedrijfsmakelaardij

Allround dienstverlening van ervaren professionals, Huur en Verhuur, Aankoop and Beleggingen, Consultancy

Doelgroepen

Beleggers, Verhuurders, Bedrijven/Semi overheden, bestaande bouw, huur and bedrijfsonroerend goed, produktierechten.

Specialisme

Bedrijfsmatig onroerend goed, Verkoop, Verhuur and Aankoop
Ondernemingsweg 113,
1422 DZ Uithoorn
Today opened until 17:30, available by phone until 17:30
All contact details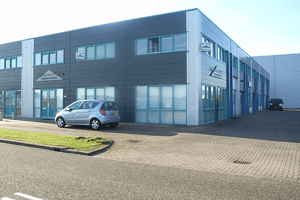 Contact
Visiting and mailing address
Ondernemingsweg 113
1422 DZ Uithoorn
Opening hours
Monday

Mon

8:30 - 17:30

Tuesday

Tue

8:30 - 17:30

Wednesday

Wed

8:30 - 17:30

Thursday

Thu

8:30 - 17:30

Friday

Fri

8:30 - 17:30

Saturday

Sat

Closed

Sunday

Sun

Closed
Calling hours
Monday

Mon

8:30 - 17:30

Tuesday

Tue

8:30 - 17:30

Wednesday

Wed

8:30 - 17:30

Thursday

Thu

8:30 - 17:30

Friday

Fri

8:30 - 17:30

Saturday

Sat

Unavailable

Sunday

Sun

Unavailable