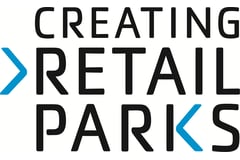 Creating Retail Parks B.V.
Specialist in woonboulevards & retail parks
About us
Creating Retail Parks
Wat?
Consultancy
Leasing
Capital Markets
Asset management
Waar?
Perifere Detailhandels Vestiging (PDV)
Grootschalige Detailhandels Vestiging (GDV)
huis-, tuin- en keukenboulevard
woon- of meubelboulevard
woonmall
megastores
retail park
winkel- of boodschappencentrum (buitenstedelijk gelegen)
Waarmee?
ervaring en netwerk vanaf 2006
quick scan methode: RetailParkScanner (ontwikkeld door Creating Retail Parks)
top-sliced waarderingsmethode
teken- en meetprogramma
gestructureerd informatiesysteem
CRM-systeem
witte vlekkenplan
marketing platforms: www.creatingretailparks.nl en www.fundainbusiness.nl
Waarom?
Door onze jarenlange ervaring hebben wij een groot netwerk, expertise en een geheel eigen retail visie opgebouwd. Daarnaast hebben wij vooral plezier in wat we doen en is ons team out-of-the-box denkend, creatief en "fun-to-deal-with".
Onze organisatie kenmerkt zich door onze gestructureerde werkwijze en no-nonsense instelling. We onderscheiden ons door SMART (Specific, Measurable, Achievable, Realistic, Time-bound) te acteren.
Wij vinden het belangrijk om op basis van respect en vertrouwen een duurzame relatie op te bouwen waarbij u als opdrachtgever centraal staat. Professionaliteit en integriteit zijn altijd leidend om zo projecten correct en succesvol af te ronden.
What we do
Diensten

Consultancy, Leasing, Capital Markets and Asset Management
Elisabethhof 19,
2353 EW Leiderdorp
Today closed, currently not available by phone
All contact details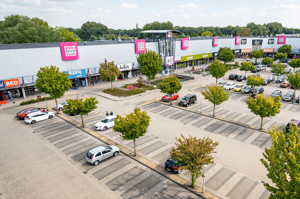 Contact
Visiting and mailing address
Elisabethhof 19
2353 EW Leiderdorp
Opening hours
Monday

Mon

8:30 - 17:30

Tuesday

Tue

8:30 - 17:30

Wednesday

Wed

8:30 - 17:30

Thursday

Thu

8:30 - 17:30

Friday

Fri

8:30 - 17:30

Saturday

Sat

Closed

Sunday

Sun

Closed
Calling hours
Monday

Mon

8:30 - 17:30

Tuesday

Tue

8:30 - 17:30

Wednesday

Wed

8:30 - 17:30

Thursday

Thu

8:30 - 17:30

Friday

Fri

8:30 - 17:30

Saturday

Sat

Unavailable

Sunday

Sun

Unavailable