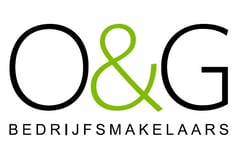 O&G bedrijfsmakelaars
Landelijk opererende bedrijfsmakelaars met als specialisme winkel/horecavastgoed
About us
O&G bedrijfsmakelaars is in 2010 opgericht door Joep Oldenkotte & Peter de Gier. Beiden met jarenlange kennis en ervaring opgedaan in de bedrijfsmakelaardij.

Wij opereren landelijk op het gebied van;
Horeca makelaardij
Winkel makelaardij
Maatschappelijk vastgoed
Zoekersbegeleiding
Beleggingen
Project en gebiedsadvisering
Taxaties en
Boek 7:303 taxaties ( huurherziening winkel-/ horecaruimten)
In de regio Groot - Amsterdam houden we ons ook bezig met;
Bedrijfsruimten
Kantoorpanden
O&G bedrijfsmakelaars werkt voor een grote diversiteit aan opdrachtgevers; van MKB ondernemers tot woningcorporaties, retail organisaties, gemeentelijke instellingen en institutionele beleggers. Met onze jarenlange ervaring, professionaliteit en deskundigheid brengen wij succesvolle transacties tot stand. Wij staan voor een no nonsens aanpak met heldere afspraken en directe communicatielijnen. Wij schetsen een realistisch beeld van (on)mogelijkheden. Met deze aanpak bewijzen wij dagelijks onze toegevoegde waarde voor onze opdrachtgevers.

O&G bedrijfsmakelaars is aangeslotenj bij:
NVM, Nederlandse Vereniging voor Makelaars, www.nvm.nl
NRVT, Nederlands Register Vastgoed Taxateurs, www.nrvt.nl
Stichting VastgoedCert, www.vastgoedcert.nl
What we do
Diensten

Verhuur / Aanhuur, Verkoop / Aankoop, Taxaties and Projectadvisering

Specialisme

Winkelpanden landelijk and Horeca vastgoed landelijk

Lid van

NVM Business

Doelgroepen

Bedrijven, Beleggers, Woningcorporaties and Overheidsinstellingen

Gecertificeerd

VastgoedCert
Bickersgracht 256 -258,
1013 LH Amsterdam
Today opened until 18:00, available by phone until 18:00
All contact details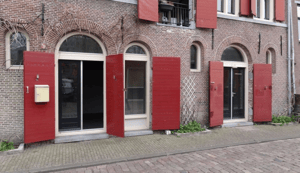 Transactions (past 12 months)
8
commercial properties sold or rented out
0
commercial properties purchased or rented
Sold and rented out
Contact
Visiting and mailing address
Bickersgracht 256 -258
1013 LH Amsterdam
Opening hours
Monday

Mon

9:00 - 18:00

Tuesday

Tue

9:00 - 18:00

Wednesday

Wed

9:00 - 18:00

Thursday

Thu

9:00 - 18:00

Friday

Fri

9:00 - 18:00

Saturday

Sat

Closed

Sunday

Sun

Closed
At this office, you can also make appointments for viewings outside these opening hours.
Calling hours
Monday

Mon

9:00 - 18:00

Tuesday

Tue

9:00 - 18:00

Wednesday

Wed

9:00 - 18:00

Thursday

Thu

9:00 - 18:00

Friday

Fri

9:00 - 18:00

Saturday

Sat

Unavailable

Sunday

Sun

Unavailable