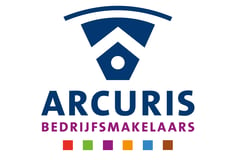 Arcuris Bedrijfsmakelaars
Arcuris, de makelaar die voor ú werkt.
About us
Arcuris Bedrijfsmakelaars, de makelaar die voor ú werkt.
Uw vastgoed verkopen, aankopen, verhuren, financieren en verzekeren!
Arcuris Bedrijfsmakelaars heeft u meer te bieden.
Verzorgde online presentatie door professionalspresentatie in o.a. digitale etalages met professionele styling en fotografie;
financierings- en verzekeringsmogelijkheden en veel contacten in de beleggerswereld
actieve online marketing via website en social media
Arcuris Bedrijfsmakelaars is een toonaangevend en betrouwbare vastgoedadviseur met gedrevenheid en passie. De duurzame klantrelaties zijn belangrijk. Door als team te opereren behaald Arcuris Bedrijfsmakelaars de beste resultaten voor haar klanten.

Wij voegen waarde toe.
Arcuris is actief als Bedrijfsmakelaar op het gebied van o.a. kantoorruimte, bedrijfsruimte en winkels in o.a. Almere, Lelystad, Zeewolde en in de rest van Nederland. Verkoop, aankoop, verhuur, aanhuur en taxaties van Commercieel Vastgoed is onze specialiteit. Arcuris Bedrijfsmakelaars is al jaren vertegenwoordigd in de top 50 van grootste kantoren in Nederland. Ook voor professionele opdrachtgevers als woningbouwverenigingen, projectontwikkelaars en beleggers verkopen wij woningen.

Onze bedrijfsmakelaars adviseren ontwikkelaars en initiatiefnemers op projectmatige wijze, bij nieuwbouw, vanaf het voorlopig ontwerp tot aan de oplevering bij commercieel vastgoed. Arcuris bedrijfsmakelaars heeft al vele bedrijfsmatige nieuwbouw projecten verkocht.

Onze makelaars zijn lid van VBO en onze taxateurs zijn ingeschreven bij het NRVT.
Wij bieden u veel meer services;
Aankoopbegeleiding/huurbegeleiding; het veilig verhuren van uw vastgoed, beheer van uw bedrijfspand door middel van technisch en/of financieel beheer; hypotheken, financieringen en verzekeringen; taxaties; advies in energiebesparende mogelijkhedenadvies bij complexe vastgoedcases.

Wilt u meer informatie over een onderwerp?
Neem vrijblijvend contact met ons op.

What we do
Lid van

VBO Bedrijfsmatig

website

Www.arcuris.eu

Diensten

Verkoop, Aankoop, Verhuur, Taxaties and Advies

Specialisme

Verkoop en Aankoop , Taxaties, Verhuur and Bedrijfsmatig onroerend goed

Aanbod /Taxatie

Bedrijfspanden, Kantoorpanden, Winkelpanden, Bedrijfsonroerend goed and Nieuwbouw
Westeinde 2 a,
1334 BK Almere
Today opened until 17:30, available by phone until 17:30
All contact details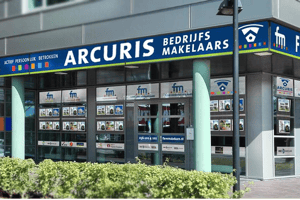 Reviews
Contact met de makelaar verliep erg goed. Arcuris is in de tussentijd gefuseerd met de Flevomakelaar waardoor het vertrouwen is gegroeid. Ze hebben al...
79
Sale
In the past 2 years, 2 clients wrote a review about this agent:
8

Knowledge of the local market

8

Expertise

8

Service and support

7.5

Price/quality
All reviews (

2

)
Transactions (past 12 months)
28
commercial properties sold or rented out
0
commercial properties purchased or rented
Sold and rented out
Contact
Visiting and mailing address
Westeinde 2 a
1334 BK Almere
Opening hours
Monday

Mon

9:00 - 17:30

Tuesday

Tue

9:00 - 17:30

Wednesday

Wed

9:00 - 17:30

Thursday

Thu

9:00 - 17:30

Friday

Fri

9:00 - 17:30

Saturday

Sat

9:30 - 15:30

Sunday

Sun

Closed
At this office, you can also make appointments for viewings outside these opening hours.
Calling hours
Monday

Mon

8:30 - 17:30

Tuesday

Tue

8:30 - 17:30

Wednesday

Wed

8:30 - 17:30

Thursday

Thu

8:30 - 17:00

Friday

Fri

8:30 - 17:00

Saturday

Sat

9:30 - 15:30

Sunday

Sun

Unavailable
Error while loading the page. Please try again.